I've had complaints that I haven't been posting at all. Which is a valid point, cause let's face it, I'm really bad and remembering to post anything. So here I am making a new post.

Here's a summation of my first week back from Christmas break:
1) two days total of work after holidays and the office closing early for holidays,
2) excessive amounts of cold medicine which has worked like a charm,
3) watching seasons 3 and 4 of Buffy the Vampire Slayer within 3 days (paused briefly to watch the ball drop on New Years - there's no way I was going brave Times Square by myself with all those tourist and the fact that it was snowing that day),
4) a completely quiet and empty apartment all to myself, and
5) sleeping as much and as late as I wanted.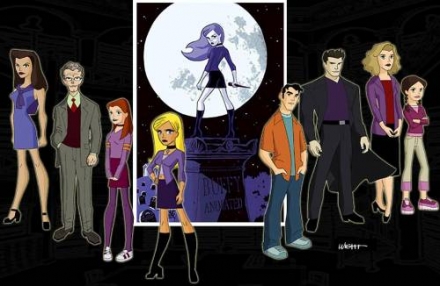 Yeah, that's not the most exciting way to ring in the New Year in the country's largest city, but hey, I had a cold.

Random tidbits from the second week back so far:
1) cold's almost gone, just the residual tired feeling,
2) roommies are back,
3) everyone's back at work, and
4) the two new interns showed up today at work. They seem cool and nice. We'll see how it goes.

There I've posted. Maybe I'll have something interesting to post soon. At least I'll be going to Florida next week so that will be something to talk about.